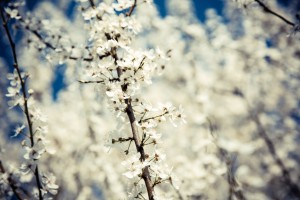 Community Testimonials
"I have known Linda on a personal and professional level since 2002 and have had the opportunity to witness, firsthand, her dedication to supporting others in achieving psychological, emotional, and spiritual well-being. She is empathetic, understanding, and adept at calling attention to and breaking down the multitude of oppressions that challenge our mental health. Linda brings a vast experience and training that well suits her to work with people of diverse identities and backgrounds, who are seeking compassionate insight and guidance. "
–Lisa Knoblauch, Herbalist at Desert Roots Botanicals
"I have had the pleasure of working with Linda Hsieh on several occasions since 2004. Her thirst for knowledge and her commitment to the integrity of the human experience is apparent in everything that she chooses to take part in.  Linda has an astonishing ability to learn from her parents' immigrant experience and has offered the best of her learning to communities that she values immensely. Her commitment to creating meaningful relationships and further connect with people is awe inspiring. Over the years that I have known Linda and been witness to her work and growth, my admiration for her character has grown tremendously.  She has an extraordinary ability to listen for subtext and meaning.  She has a genuine curiosity for the unknown and yet is humbly aware of her gifts and uses them wisely and frequently for the betterment of all."
–Jordan T. Garcia, Immigrant Program Director at AFSC
"I love working with Linda! She is warm, funny, and astonishing with her ability to see where to hone in on patterns. I think she is honest and authentic; I always have the sense she has both her heart and mind listening to me. In a word, TRUST this woman to take you where you want to be."
-Laura Wade Jaster, MA, NCC, eRYT, Spiral Center for Transformative Practices
"Linda Hsieh is a gifted and natural visionary who understands all dimensions of a person's unique self.  She links each individual's highest performance to their different historical and cultural backgrounds and social locations. 
In my 15 years of knowing Linda, I have witnessed firsthand her razor-focused and effortless exploration of creating inclusive and equitable world through her work as a psychotherapist, parent, and social justice activist. She has never ceased to surprise me with her brilliant ideas, offering countless, 'Aha!' moments which catch you unawares because of her humility.
You will also find her to be someone who has a fine balance of depth and lightness, of integrity, and always full of resources. When you work with her, you will find yourself moving beyond your internal world connecting globally with the life goals you didn't even realize you had."
–Tsunemi Maehara Rooney, LPC  Boulder, Colorado
​"Linda Hsieh has brought new life to my journey of self-exploration. I spent many years working through trauma that has manifested in different areas of my life and in just a few sessions, she has been able to dislodge so that I have kept buried inside. Her coaching style is warm, friendly and thoughtful. I look so forward to our sessions together and know that I will come out a different person. 
One of the most incredible things about working with Linda is her depth of passion around social justice. As a woman of color, she has clearly interrogated racism and sexism in this country. I never feel the need to explain myself with her–she sees me and knows where I am coming from. She understand what it means to be an activist, coming to me with care and concern for my well being in the service work that I do for a living. She also brings the focus back to my needs, something I think I have needed to explore for a long time. I am so grateful to have found Linda and am shouting her name from rooftops. I couldn't have asked for a better coach and guide in this life and I can't wait to see where this journey takes me."
-Savita Malik, EdD, MPH